After listening and reading from many folks who quite can't afford a NV Rifle scope with a Gen 3 device, but still wanted quality, we've finally found it! As you know we would never sacrifice quality and sell sub-standard gear, thus the reason it has taken me so long to find a quality product. Well, we finally have found the tube and quantities needed to fulfill your requests, and that is the new Gen 2 SHP (Super High Performance) SHP DEP tubes. As you all know, we're VERY picky on tube quality and I was very skeptical to stock a Gen 2 product. Seeing is believing, and after powering up the newest D-740, these are the closest tubes to a Gen 3 unit, rated at 5,000hrs. Their cosmetics are fantastic with very high signal to noise ratios. The biggest difference you will see is the greenish tint of the image vs. the Gen 3 yellow tint. We will now be selling these in the D-740 configurations, as well as in the 6015 and MUM monoculars. You can see a great review here of the D-740 Gen-2 SHP from WES1 with some great pics and a very funny story in the next thread.
Here are the specs for the D-740 Gen 2 SHP units. Some NV pics are listed below the Gen 3 shots.
D-740 (4x) Gen 2 SHP Specifications
·Maximum Recoil Rating - .375 H&H, .50 BMG and .416 Rigby
·Image Intensifier - Generation 2+ DEP
·Resolution - 51-64+ lp/mm
·Magnification - 4x
·Lens System -100mm f1.5
·FOV - 10˚
·@1000 yards - 574'
·@1000 meters - 175 meters
·Range of Focus - 33' to infinity 10m to infinity
·Detection Range - 1395' 425 meters
·Recognition Range - 1148' 350 meters
·Reticule Type - Mil-Dot (illuminated red-on-green)
·Windage/Elevation Adjustments - ¼ MOA/click
·@100 yards - 1/4"/click
·Diopter Adjustment - +3 to -4
·Weather Resistant/ Water Proof
·Camera/Camcorder Adaptable - No
·IR Illuminator - Yes (optional)
·Battery Type/Life - AA(x2)/60 hours
·Dimensions - 9" x 3.5" x 4"229mm x 89mm x 102mm
·Weight - 38 oz 1.1 kg
·Operating Temperature -40° F to 122° F-40°C to +50°C
·Warranty - 2 years
Here are some Pics of the D-740 Gen 2 SHP at 200m. (Notice the fine resolution of the D-740...You can see the dot of the reticle over the center of the target at 200m!)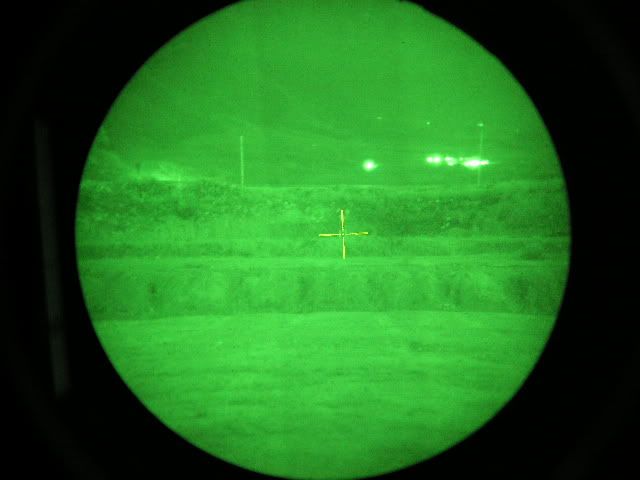 Here is some pics of the 740 with a new MRP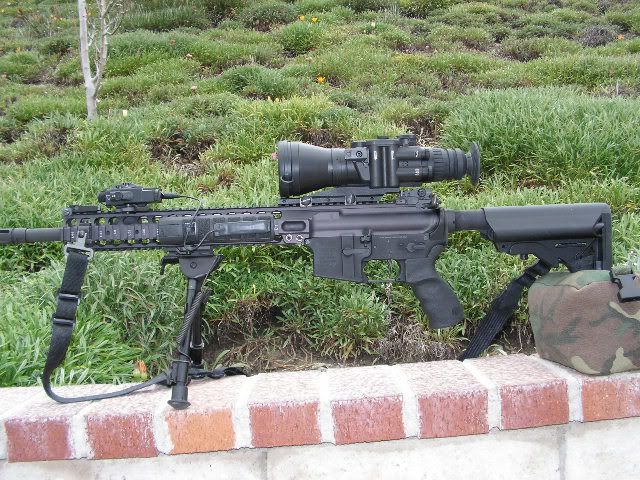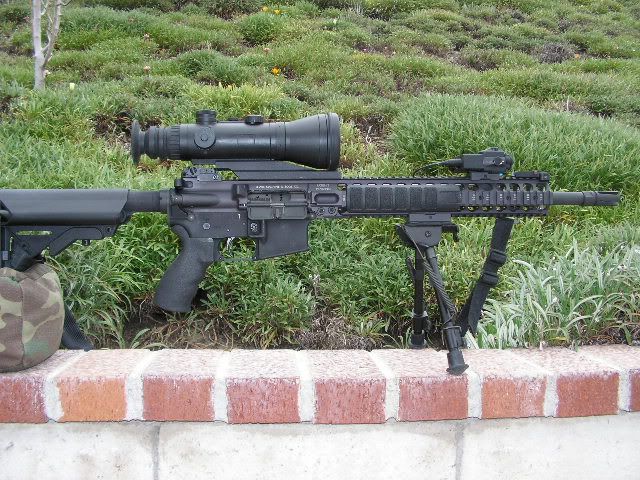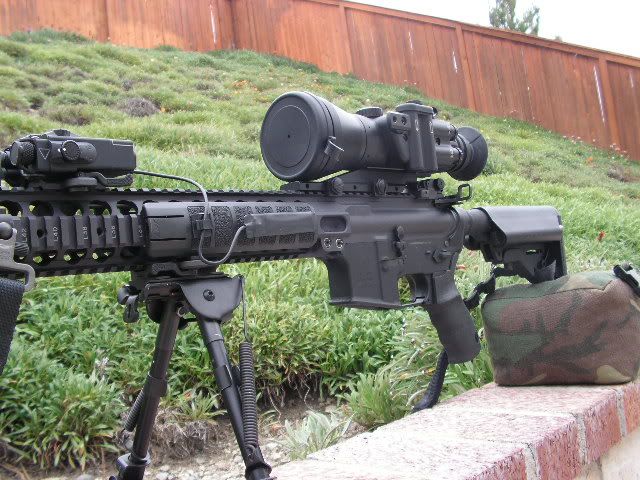 Here is a pic of the 760 and the 740 together on a few platforms to give you some size comparisons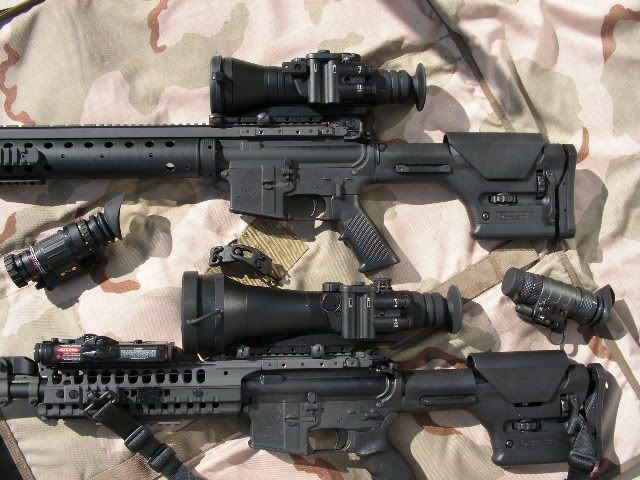 The 740 listed here is simply the best pound-for-pound units out there for the money reaching out and touching something! I've worked with these units for far too long to expect anything less and I've also worked with the VERY high dollar units as well. You will be VERY happy with the D-740.