Got to REALLY ring out the D-740 this weekend and boy what a time I had. Short lived though due to the fact I have to ship it out today!

Anyways, took some extrodinary through the tube pics. The first set at about a 1000 yards, with a D-760, then the D-740. I did not have the luxury of ANY moon light and to add to the equation, a hazy overcast night, the stars were out, but dim. The first 1X pic at the 12 o'clock postion is a passenger airliner not a star. Btw, these tubes on these units are all hand select. The data card on the 740 listed below as well. Enjoy the pics!
1X Through a PVS-14 looking at a big bunch of bushes. "What bushes are you talking about Vic?"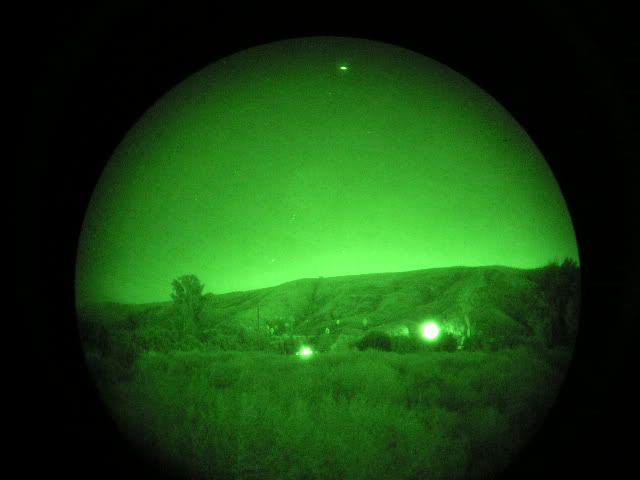 Right here!

D-760 (6x) You want resolution, you got it!!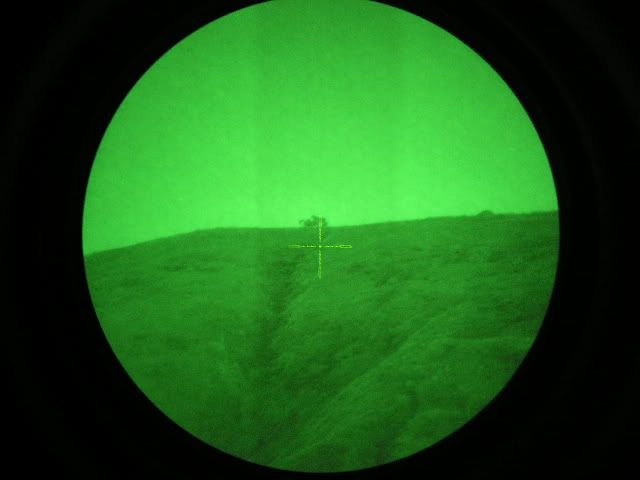 D-740!

Notice the telephone transformer in the foreground.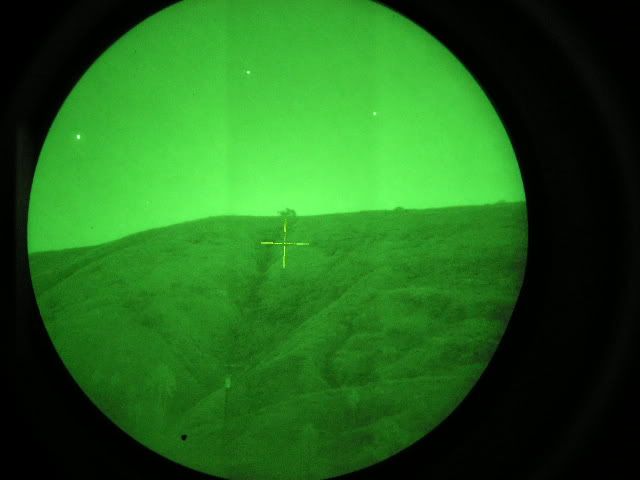 Notice what the ELR "Da Torch" IR illuminator did to the trnsformer!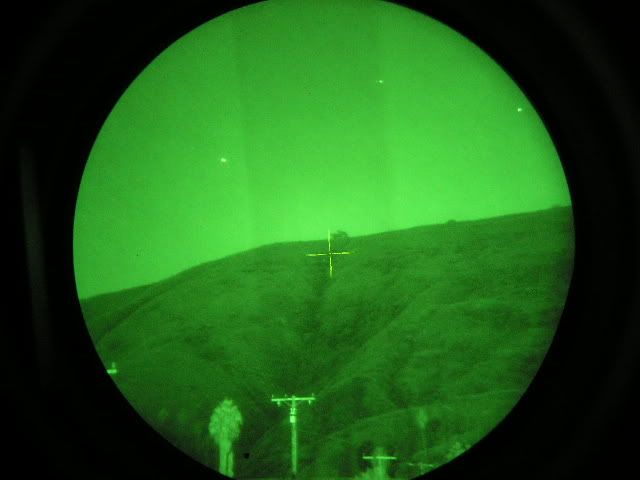 D-740 and the D-760 mounted up.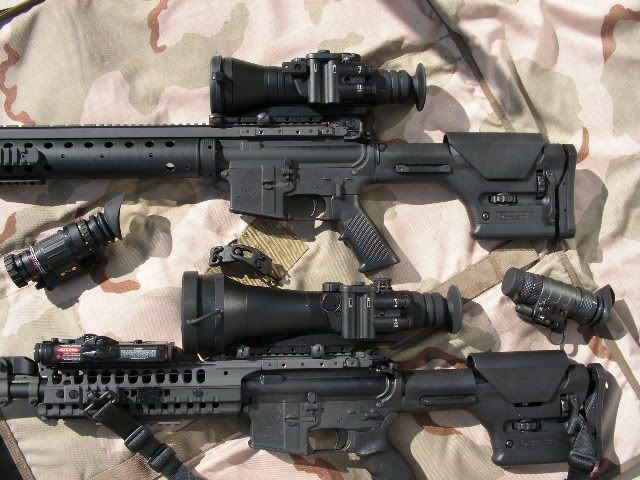 D-740 ITT Data Card, Hand Select.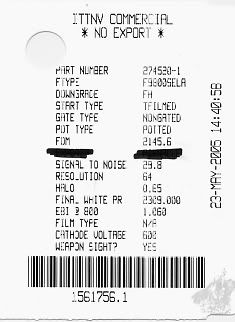 Victor Di Cosola
Tactical Night Vision Company
tnvc-night-vision.com
(909) 659-2842